Oh sNOw!
8/8/2019 (Permalink)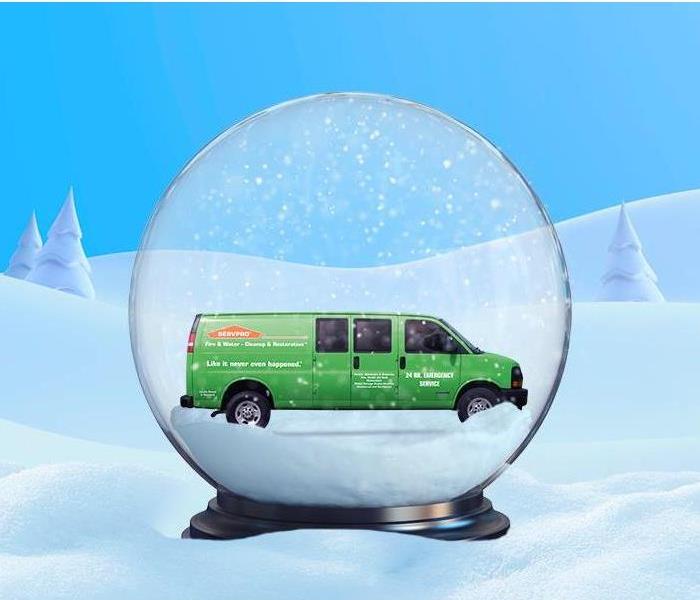 Many Oregon residents will remember the snowstorm in December of 2008. Temperatures plummeted, schools closed, peoples lives halted. Tri-Met shut down two-thirds of their bus lines while hundreds of flights were canceled and flyers were stuck in the airport for hours. The storm affected thousands of others who attempted to traverse through the snow but failed. The storm cost the city over $2 million on related services. Nearly everyone has a story from the massive, crazy, and unexpected 2008 snowstorm.
The snowstorm in December of 2008 doesn't even come close to some of the snowstorms to hit the Salem and the surrounding area in recorded history. In 1884 Salem experienced its snowiest December with over 31 inches of snow which surely closed everything down. If we were to suffer record-breaking snow again, the damage associated with it is unthinkable and would send thousands into a frenzy.
With ice on the ground and a sharp decrease in temperature, any small cracks inside of pipes can easily expand to the point that they burst. Broken pipes aren't the only fear when a storm similar to this hits. What happens to all the water once it melts? Several feet of melted snow can easily infiltrate your home. Without proper weathering and flood protection, your home could turn into an indoor swimming pool as the result of melting snow. If a snowstorm of any severity happens SERVPRO of Southeast Salem has a network of Storm Responders that are "Faster to any size disaster". We are dedicating to serving you in your moment of need any time of year.